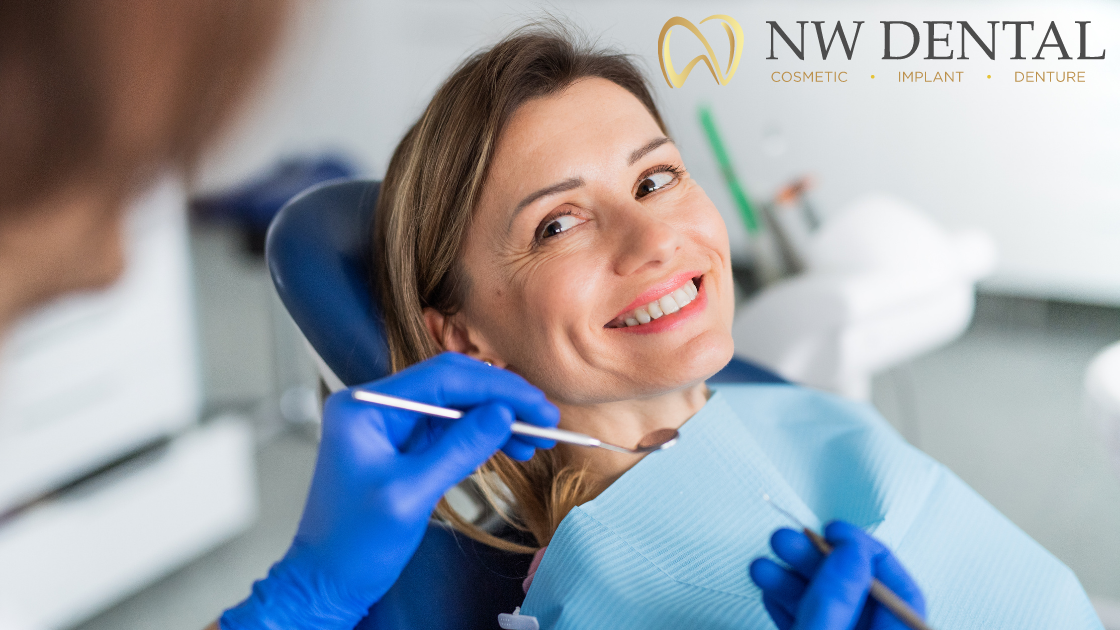 We are all aware of the importance of seeing the dentist. But how frequently should you go? Generally, you should see the dentist every six months. However, according to studies, persons with no difficulties should attend once a year, while those with dental disorders should go every 3 or 4 months.
Here are some suggestions to help you determine how frequently you should have your teeth examined by the dentist.
YOUR GENERAL ORAL HEALTH
Regular cleanings are sufficient for many of us to maintain good dental health. In general, you should see the dentist at least once a year, but discuss your specific health condition and oral health issues with your oral health care provider to decide the best plan for you. The idea is for your dentist to visit you frequently enough to catch any severe difficulties or problems early on. Your dentist is trained to look for little hints and seemingly insignificant changes that might indicate a more significant health issue is developing.
THE PATIENT'S AGE
Children should visit the dentist twice yearly. Because permanent teeth are most vulnerable to decay shortly after they emerge, children must visit the dentist frequently to check for any indications of tooth decay. In addition, your pediatric dentist can advise you on your kid's optimum cleaning and consultation plan.
When children are young, orthodontics is also a factor. Your dentist will monitor your child's teeth to ensure normal growth. If braces or other types of dental correction are required, ensure they are applied at the appropriate time to avoid any problems with speaking, eating, or your child's self-esteem. Furthermore, wisdom teeth often erupt in the mouth in adolescents' late teens, so extra consultation may also be required.
YOUR TOTAL WELL-BEING
Dental appointments are vital for maintaining oral health, but they can also assist your oral health care provider in detecting other non-dental concerns, such as anemia and diabetes. Symptoms of different health problems may begin in the mouth. Swollen gums or loose teeth, for example, may indicate diabetes. As a result, frequent dental appointments are essential for your mouth and your general health and fitness.
Why is a Dental Exam Necessary?
Maintaining regular dental check-ups and cleanings is all about prevention. But, compared to merely seeing a dentist when you're in pain, treating dental disorders in their early stages is less expensive and involves less time in the dentist's chair.
Your dental staff can also tell you if you're doing well at home with oral hygiene or need to improve. Because your dental health may impact your overall health, seeing the dentist should be as natural as visiting your primary care physician for check-ups.
Conclusion
It is often assumed that you should see a dentist twice yearly; this is an excellent rule of thumb to remember when in doubt. However, to know how frequently you should get a dental examination, you must evaluate your specific mouth, cleanliness, habits, and general health. Cavities and gum disease are two examples of dental issues you may not be aware of. Regular dental check-ups ensure that your teeth are free of any oral issues.
RELATED POSTS:
When to Get a Root Canal and When to Pull the Tooth
How Long Can I Go Without a Tooth?
Difference Between Crown and a Bridge
When a Dental Bridge is the Best Option
How Does Nitrous Oxide Help in Dental Procedures?
How Long Does it take for a cavity to form
Affiliate – Sugar Land Spinal Cord Injury Rehabilitation