Sedation Dentistry – Nitrous Oxide AKA: "Laughing Gas"
It's incredibly common for people to be nervous about going to the dentist. Our patients often wonder whether a dental procedure or even a routine cleaning will hurt. If you're one of those patients, we have good news for you: we can help to make your visit pain- and worry-free through the use of sedation dentistry.
Learn more below about all of the options we offer so that you can relax during your visit.
WHO IS SEDATION DENTISTRY FOR?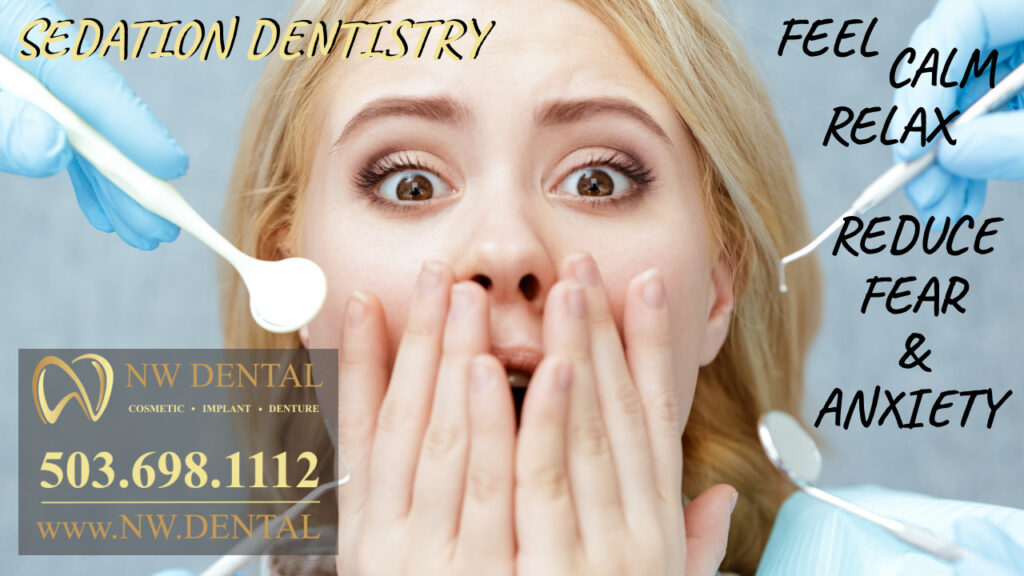 We want you to experience the results of an amazing life that comes from having great oral health. Many of our patients benefit from sedation dentistry and feel that it helps improve their overall experience at our office.
Our practice can use sedation dentistry on patients that need help with the following:
Intense anxiety at the thought of going to the dentist.
Low pain tolerance.
Sensitive teeth.
And many more anxiety-related issues!
If you feel that sedation dentistry could profoundly impact your experience at our office, please let us know. During your visit we will address any concerns you might have and make sure that your needs are met.
DENTAL SEDATION OPTIONS WE OFFER
We offer a few different options for sedation, and we will help you to decide on the right one together.
Oral Conscious Sedation. Oral conscious sedation is a great choice for patients that want to be able to relax during their appointment while remaining awake. 
If you choose oral conscious sedation, Dr. Whitted will write a prescription for an oral sedative for you to take shortly before your visit. By the time you get to our office, you'll be relaxed and ready to go. We also have the ability to adjust the dosage based upon your level of concern.
Laughing Gas. Laughing gas is an effective sedation dentistry method that is nicknamed for its ability to put you at ease. It is administered via a mask throughout your procedure, and we have direct control of the dose that you receive during your visit.
You will be most aware of what is going on during the procedure and able to answer Dr. Whitted's questions. The effects of the laughing gas will wear off quickly after the visit.
PICKING THE RIGHT SEDATIVE FOR YOU
One of the most important factors for picking the right sedative is making sure that you're comfortable. We will work with you to help decide which option is best for you.
After you make your decision we will answer any questions that you have and will provide further education on what you can expect during sedation.
No matter which style of sedation dentistry you choose, the amount of sedation that we administer can be adjusted based on your needs and your previous dental experiences.
WHY CHOOSE SEDATION DENTISTRY?
Many people put off a trip to the dentist because they don't want to be uncomfortable or feel pain. Before you know it, months go by and this turns into years. Over time, avoiding the dentist can result in significant consequences to your oral health.
All of this can be avoided by choosing to use sedation dentistry during your appointment.
By picking the right sedative you can show up to your regular visits with less worry and fear. These relaxing regular visits will reduce the chances that you'll need to come in for something more serious.
SCHEDULE YOUR COMFORTABLE, RELAXING VISIT TODAY
We promise you that we will do everything possible to help you feel comfortable during your visit. Call our office today to schedule your appointment with the knowledge that your next visit will be comfortable and relaxing.
Sedation Dentistry Available at NW Dental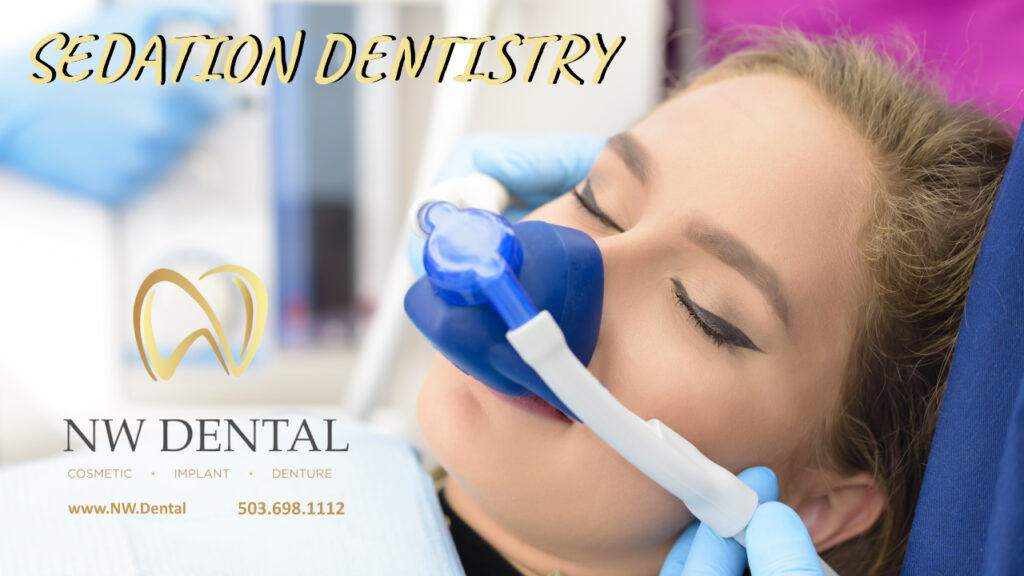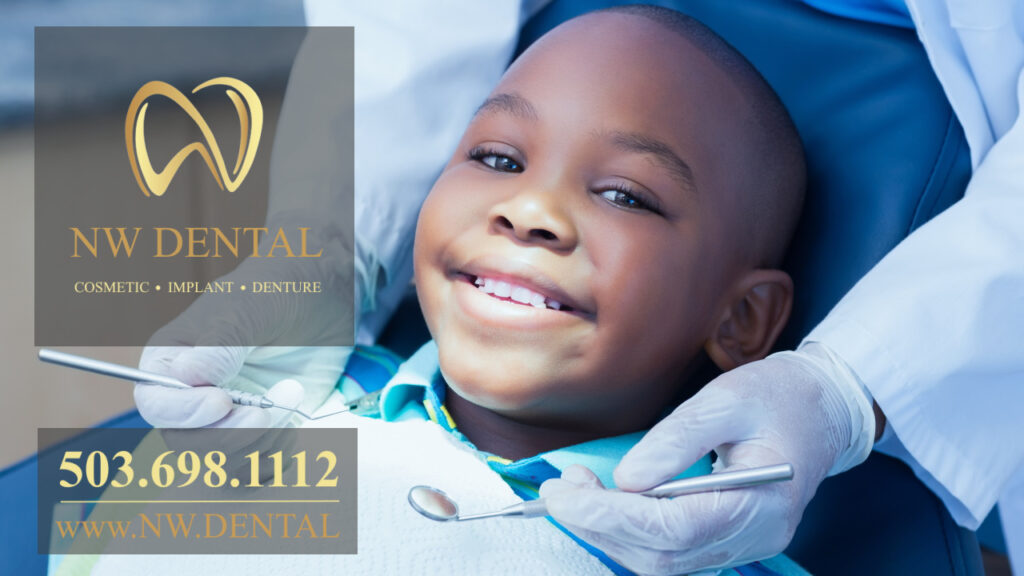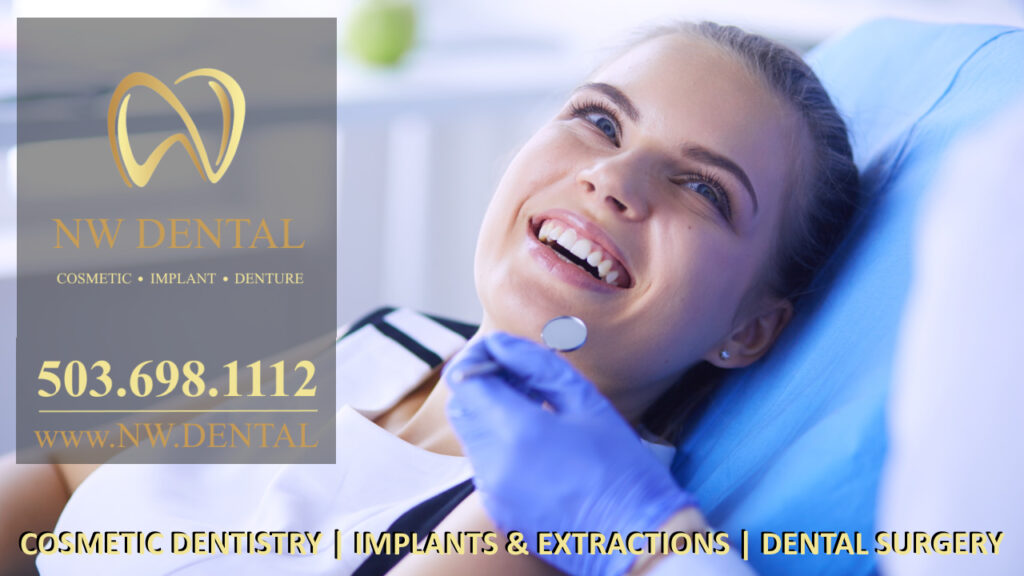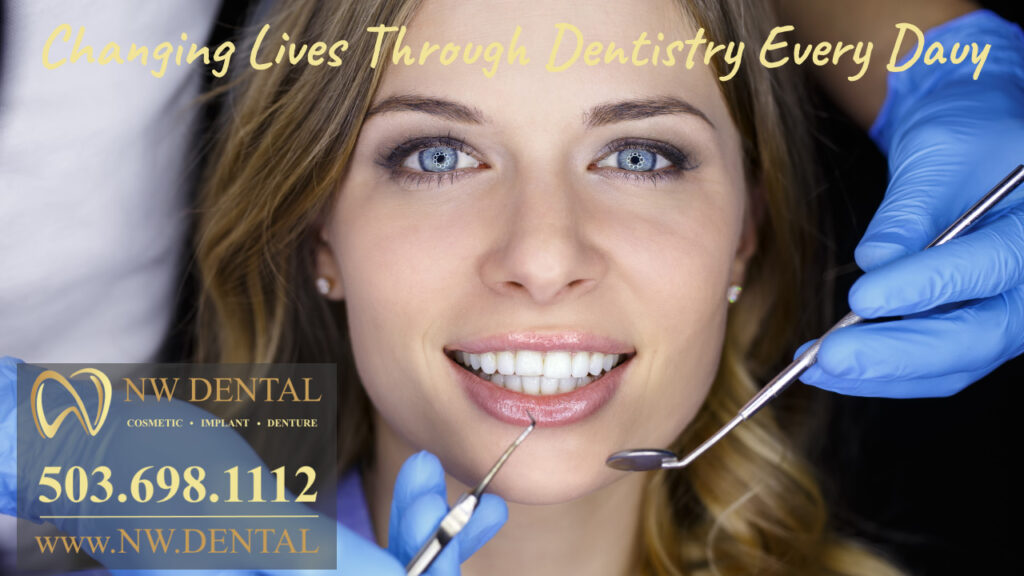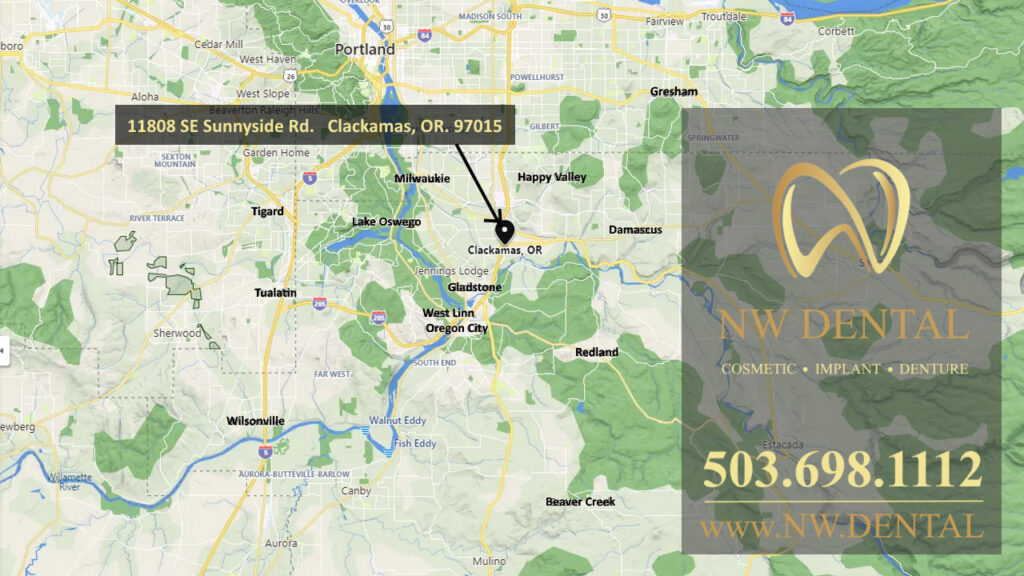 If you have a dental emergency or just need to schedule a dental exam or routine procedure with one of our dentists, we will get you into our office as soon as possible so that the problem doesn't get worse. Your well being is our number one priority. If you have any issues with anxiety or feel uncomfortable at the dentist, please ask about our sedation dentistry options with nitrous oxide aka laughing gas to help you feel calm and relaxed during your dental procedure at NW Dental in Clackamas, OR.
Give us a call to schedule your appointment today!  503-698-1112
Our dental clinic and dentists are located in Clackamas and we have many patients drive to see us for our exceptional dental care from around Clackamas County including the nearby communities of Clackamas, Damascus, Boring, Oak Grove, Estacada, Happy Valley, Gladstone, West Linn, Oregon City, Lake Oswego, Milwaukie, Redland, Gresham, Beavercreek and SE Portland, Oregon.