Extractions & Root Canals
Tooth pain can be a huge distraction in your daily life. When the pain is bad enough, you might feel as though you're going from one daily activity to the next without being able to concentrate on anything because of how unbearable your mouth feels.
When you have a tooth infection or a badly damaged tooth, we will do all we can to restore your natural tooth to full health—which often means performing a root canal treatment. When that is not enough to fully restore your oral health, we can also extract the problem tooth to better help the rest of your teeth.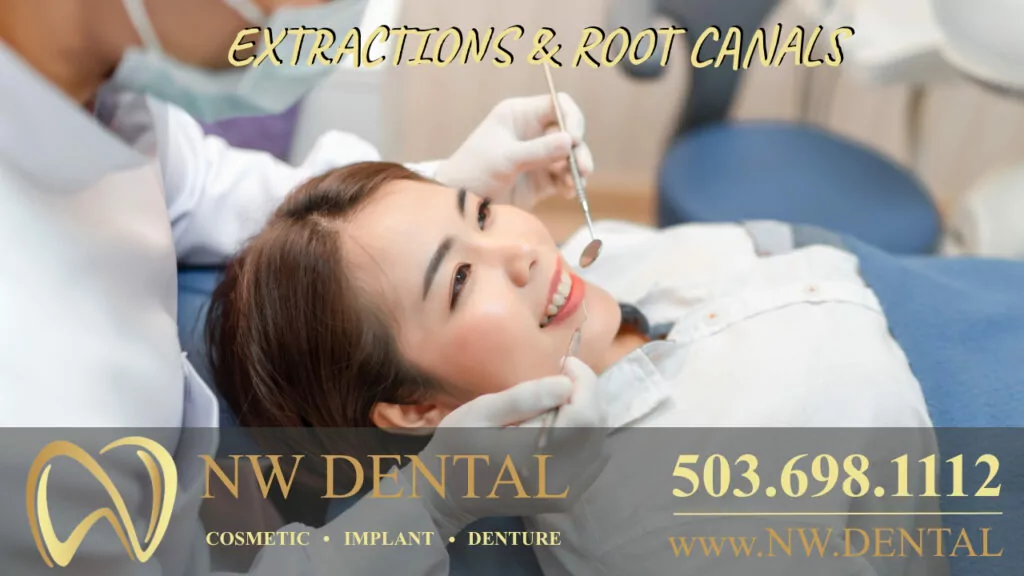 Root Canal dental treatment is often the best way to save an infected or dying tooth. If bacteria or infection has set in inside your tooth, this painful infection can be treated and sanitized thoroughly by cleaning the inner root canal.
When you receive a root canal treatment, your dentist will carefully go into the infected tooth and remove any and all infected tissue from inside the root canals. After sterilizing and sealing the space left behind, your tooth will be protected from future infections and should feel pain-free and healthy again.
Saving your natural teeth is always our first priority, but sometimes that isn't possible. When an infection is severe enough, the best option may be to extract that tooth.
Extracting a badly infected or compromised tooth can protect its neighboring teeth from infection and keep your whole mouth healthy. Extraction can also correct a misaligned bite and free up space in your jaw for orthodontic treatment
We keep our extraction process simple and painless. We will always thoroughly numb the area, so you won't feel any pain or discomfort at all. We will remove the tooth completely, from crown to root. Then we will be able to suggest tooth replacement options for you after the treatment is over.
Dental Extractions, Root Canals & Dental Implants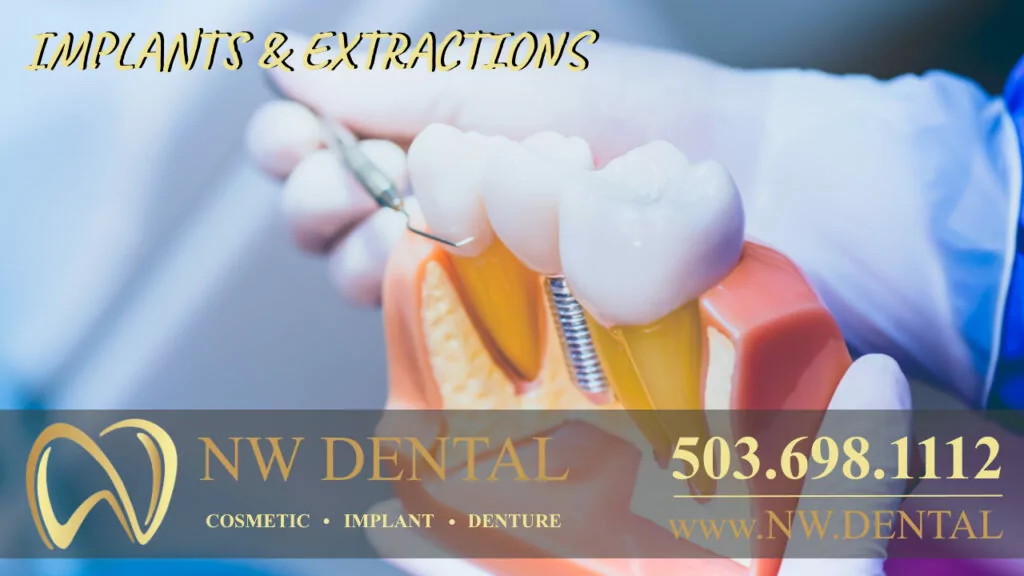 HOW DO I KNOW IF I NEED A ROOT CANAL OR Tooth EXTRACTION?
The best way to know whether you need dental work is to meet with your dentist in person. However, there are several symptoms that may suggest a root canal treatment or extraction could benefit you.
SIGNS YOU MAY NEED ROOT CANAL TREATMENT
Root canal treatments are most often prescribed for infections located in the roots of your teeth. Signs of that infection include:
Severe tooth pain.
Gums that are darkening or discoloring around your tooth.
A tooth that is very sensitive to temperature.
A tooth that is discoloring, particularly if it's turning black or gray.
SIGNS YOU MAY NEED A DENTAL EXTRACTION
Patients might need a tooth extraction for a variety of reasons as well. Some of those signs are:
Crowded teeth.
Impacted wisdom teeth.
A badly abscessed tooth.
A severely decayed or damaged tooth.
As always, the best way to know if you need one of these procedures performed is to schedule a consultation with Dr. Whitted. He will personally assess the situation and take a couple of x-rays to determine what needs to be done.
Common Concerns About Tooth Extractions & Root Canals
There are many common rumors that people hear about extractions and root canals that just aren't true. As oral health practitioners, we care about providing you with accurate information so that you can make informed decisions about your health.
ARE EXTRACTIONS AND ROOT CANALS…
…PAINFUL?
When we perform an extraction or root canal, we will use medication to numb the pain. This ensures a comfortable and smooth experience while we resolve the issue. Your healing time after the procedure will vary, but we give excellent aftercare instructions to ensure your comfort!
…AN EXTREME MEASURE?
Tooth extractions and root canal treatments are actually among the most commonly performed dental surgeries, and Dr. Whitted has plenty of experience performing them. We can use extraction and root canal technology to resolve your dental issues quickly and painlessly.
…EXPENSIVE?
Tooth extractions and root canals are medical procedures, and are covered by most dental insurances. Receiving an extraction or root canal treatment now can even save you money down the line because it prevents further damage occurring that could be much more costly in the future.
COME TO NW DENTAL TO FEEL GREAT AGAIN
If you're tired of toothaches and dental pain, Dr. Whitted can provide you with an affordable, fast, and comfortable extraction or root canal treatment to return your oral health to its best condition.
We will get you into our office as soon as possible so that the problem doesn't get worse. Give us a call to schedule your appointment today!
Our dental clinic and dentists are located in Clackamas and we have many patients drive to see us for our exceptional dental care from around Clackamas County including the nearby communities of Clackamas, Damascus, Boring, Oak Grove, Estacada, Happy Valley, Gladstone, West Linn, Oregon City, Lake Oswego, Milwaukie, Redland, Gresham, Beavercreek and SE Portland, Oregon.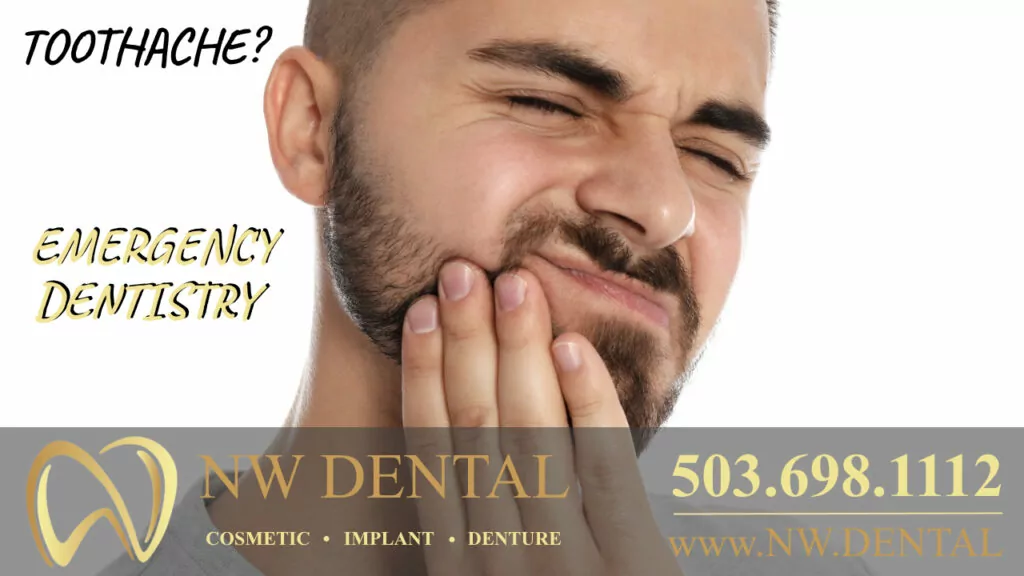 Video Simulation of How A Root Canal Works