Emergency Dentistry | Emergency Dentist in Clackamas, OR.
Emergency Dentistry & Emergency Dental Services in Clackamas County, Oregon
The hardest part of handling an emergency is often just knowing what to do next—and dental emergencies are no exception to this rule. But when you're a patient with NW Dental, you'll know exactly where to turn if a dental emergency arises.
Our practice makes sure to always look out for patients that find themselves in emergency situations so that we can be there when you need us most. Whether you're dealing with a sudden toothache or have just experienced dental trauma, we can help.
Although we hope that you and your loved ones never have to experience a dental emergency at all, this page covers the circumstances for which you would need emergency dentistry services, as well as the high quality of customer care that you can expect.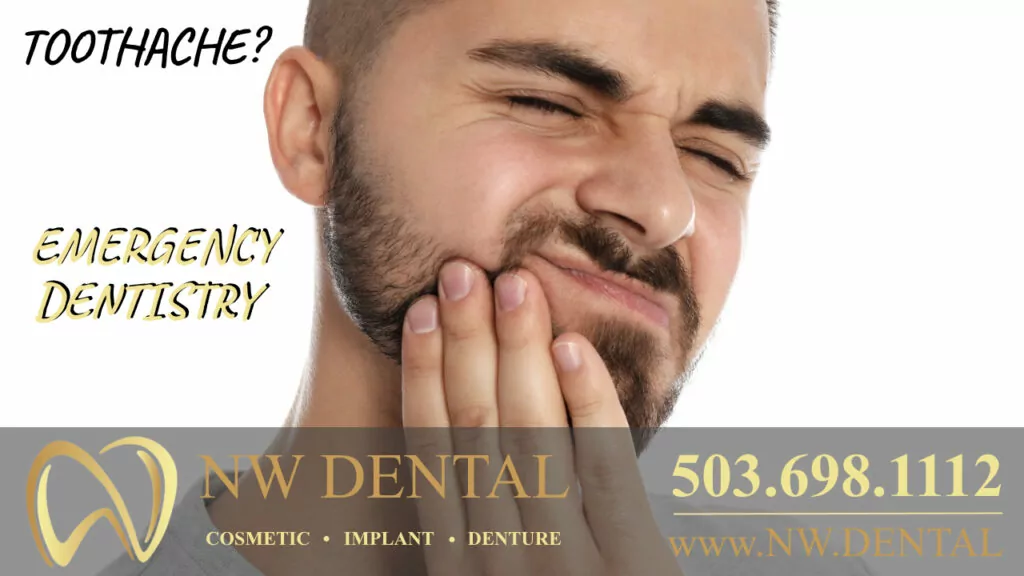 If you have a dental emergency in Clackamas County give NW Dental a call at 503-698-1112 to contact our on-call emergency dentist at our Dental Office in Clackamas, OR. located at 11808 SE Sunnyside RD. Clackamas, OR. 97015
WHEN IS EMERGENCY DENTISTRY NECESSARY?
We see patients for many types of emergency situations, including:
A Knocked Out Tooth. We will do everything that we can to help save your tooth. Any teeth that have been knocked out have a much better chance of being reattached if you act quickly. Make sure to save the tooth and preserve it in milk. DO NOT touch the tooth by the root, as this can keep it from being able to be reinserted.
Chipped or Cracked Teeth. Similar to teeth that have been knocked out, we can also often save teeth that have sustained other damages like chips or cracks, if you save the pieces. Keep these teeth soaked in milk, not water, and bring them to our office when you arrive for your appointment.
Severe Toothaches. If you have a tooth that's in constant pain it may be a sign of something worse, such as an infection or abscessed tooth. It is vital that an issue like this gets treated immediately so that you don't have to live in constant discomfort, and the situation doesn't get progressively worse.
Broken Dental or Orthodontic Work. Broken dental or orthodontic work like damaged braces, implants, or crowns are painful, and prevent your devices from serving their intended purpose. Come into our office so that it can stop being a liability and we can get your dental or orthodontic work back on track.
Loose Permanent Teeth. Your permanent teeth should never feel loose in your mouth. Whether your teeth have become loose due to an injury or advanced gum disease, it's important to treat your teeth as quickly as possible. Acting now might be the difference between preserving a tooth and losing it.
These are not the only emergency conditions we can treat. If you think you are experiencing an emergency, the most important thing you can do is contact our office right away.
UNDERSTANDING SERVICE AND CARE IN THE FACE OF A Dental EMERGENCY in Clackamas, Oregon
In the face of an emergency, you can benefit from the calming presence of a professional that responds to you and your specific needs with empathy. Remaining calm in the face of an emergency is important for your dental and mental health.
When you come to our office with a dental emergency, we will compassionately listen to you about the situation that you have just experienced. It's essential that we understand everything there is to know about your situation and your dental health.
Depending on what happened and what you are experiencing, we can also help provide education on how to best protect your teeth so that a similar situation doesn't occur in the future.
Emergency Dental Services in Clackamas, OR.
Contact NW Dental FOR ALL OF YOUR EMERGENCY DENTAL NEEDS in Clackamas, County Oregon
If you have a dental emergency don't hesitate to give the Emergency Dental Professionals at NW Dental a call right away. We are here to help!
Give NW Dental a call at 503-698-1112 to schedule an appointment or if you have any questions regarding Porcelain Dental Veneers and Cosmetic Dentistry.  You can also Contact Us via our online email contact form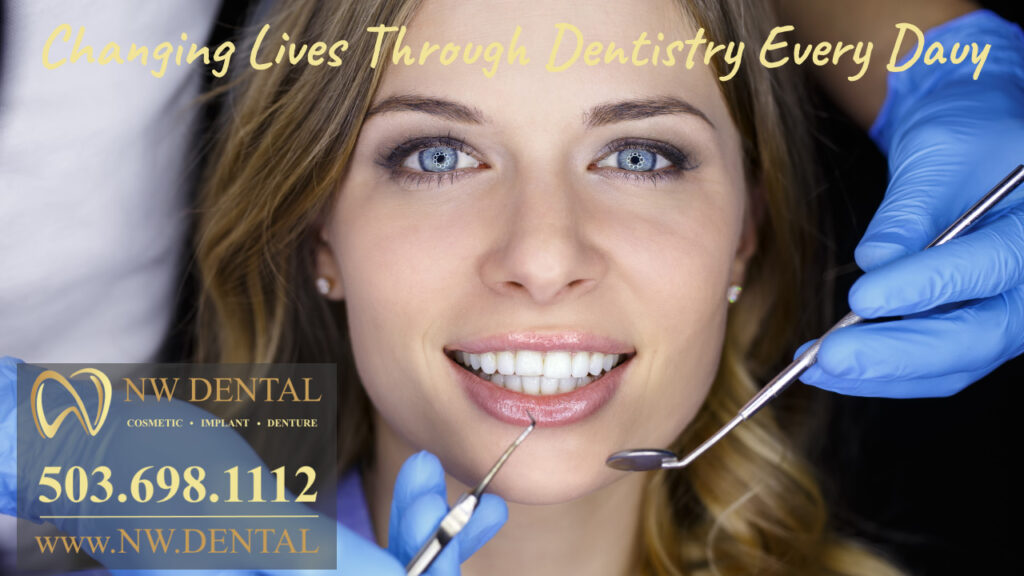 NW Dental - 11808 SE Sunnyside RD. Clackamas, OR. 97015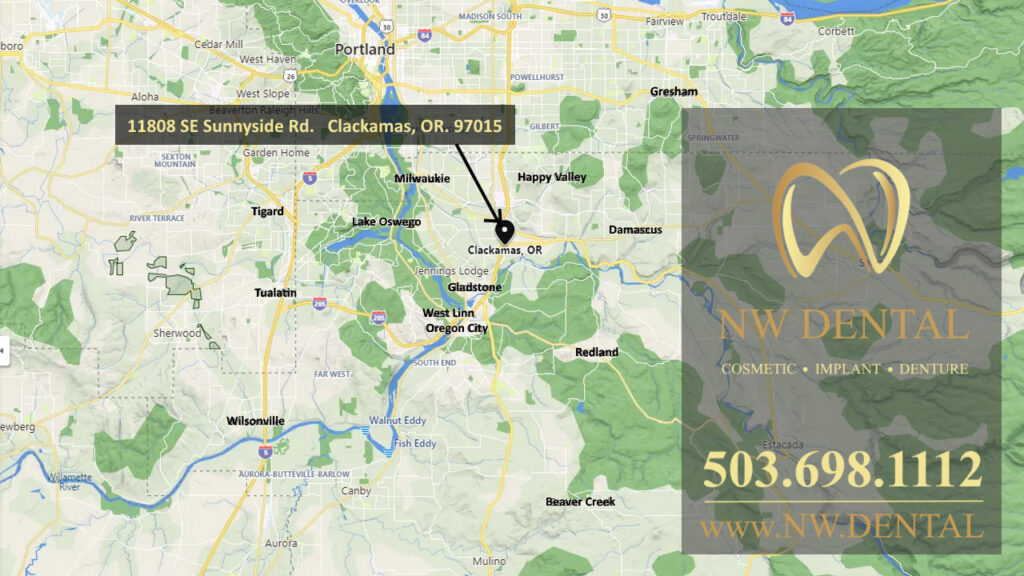 Our dental clinic and dentists are located in Clackamas and we have many patients drive to see us for our exceptional dental care from around Clackamas County including the nearby communities of Clackamas, Damascus, Boring, Oak Grove, Estacada, Happy Valley, Gladstone, West Linn, Oregon City, Lake Oswego, Milwaukie, Redland, Gresham, Beavercreek and SE Portland, Oregon.
Visit NW Dental in Clackamas for all your Emergency Dentistry, Cosmetic Dentistry, Family Dentistry and Restorative Dentistry Needs
At NW Dental – We know we offer the best Emergency Dentistry services in Clackamas County, OR. But don't take our word for it, here are a few dental patient testimonials for dental services at NW Dental in Clackamas, Oregon.