No one plans on having dental issues, but life happens. No matter what dental troubles or tooth damage you may experience, you've got a solution close at hand with restorative dentistry from NW Dental.
We know that chipped, cracked, or missing teeth can deeply impact your everyday routine, which is why Dr. Whited and his team are standing by to help you restore your smile and health! Learn more below about the comprehensive set of restorative services that we offer below.
RESTORATIVE SERVICES OFFERED at NW DENTAL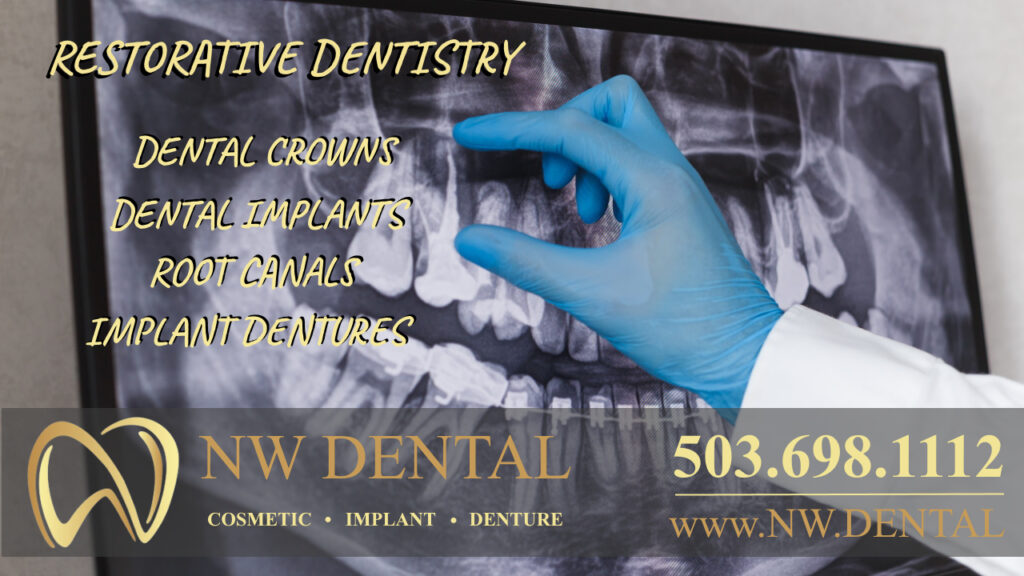 Restorative dentistry is all about repairing damage that's been done to your smile. Our office offers all the primary restorative service that you need so that you don't have to go elsewhere to get this vital work done.
Here are some of the popular restorative services we offer to our patients:
Dental Crowns. These protective coverings go on top of your teeth to strengthen them and protect them from future damage so that they can function normally.
Dental Implants. Dental implants are custom-made teeth that replace missing permanent teeth. This technology will allow you to smile and eat with confidence again.
Root Canal Therapy. We offer root canal therapy to help clean out any tooth that has become infected. This therapy can almost immediately treat even severe tooth pain.
Tooth-Colored Fillings. If you need a cavity filled, we offer tooth-colored fillings that look natural. Your friends and family won't even notice that it's there.
We also offer other restorative services. When you come in for an appointment we will do a comprehensive assessment of your smile so that we can work together to decide what solution is best for you.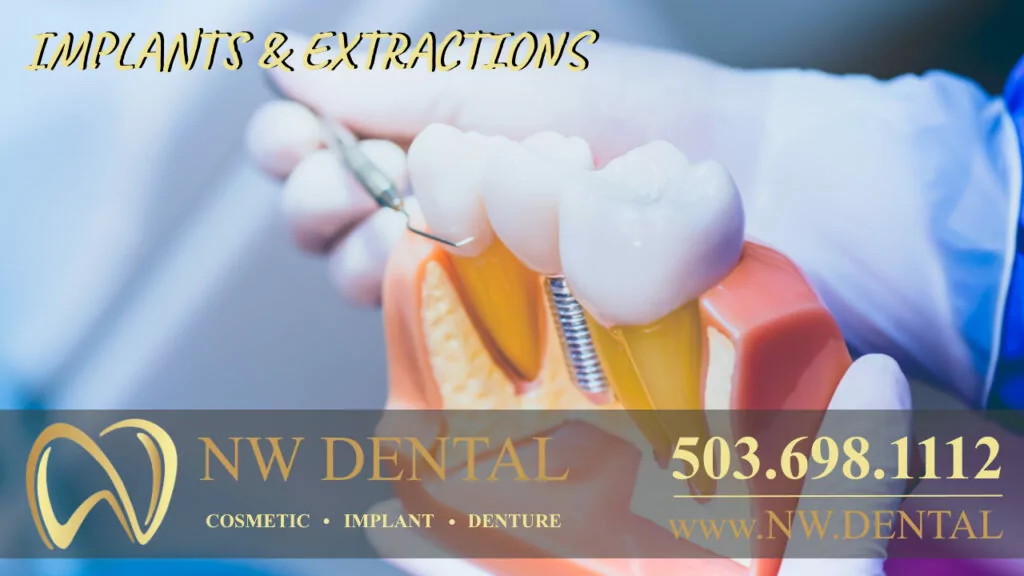 BENEFITS OF RESTORATIVE DENTISTRY
Just as the name suggests, restorative dental services can restore your smile. But they can do a lot more than this.
Take a look at what dental restoration can do for you:
Improved Mental Health and Confidence. Your oral health plays an important role in your overall well-being. When you have a smile you are proud of you will feel better about yourself and will experience less worry and stress in social situations.
Chew Your Favorite Foods. There's a good chance that you have adjusted the way you eat to accommodate for any damage done to your teeth, which puts unnecessary strain on your teeth and jaw. Dental restoration will allow you to chew comfortably again.
Eliminate Dental Pain. Teeth that are damaged or missing can be painful. We will resolve your pain and get rid of the throbbing or discomfort that you are probably experiencing so you can get back to your daily life in peace.
Protect Your Smile. When damaged teeth go without repairs, they increase the likelihood of future damage and dental problems, sometimes through shifting teeth, or worsening cracks or chips. Fixing those issues now will protect you in the future.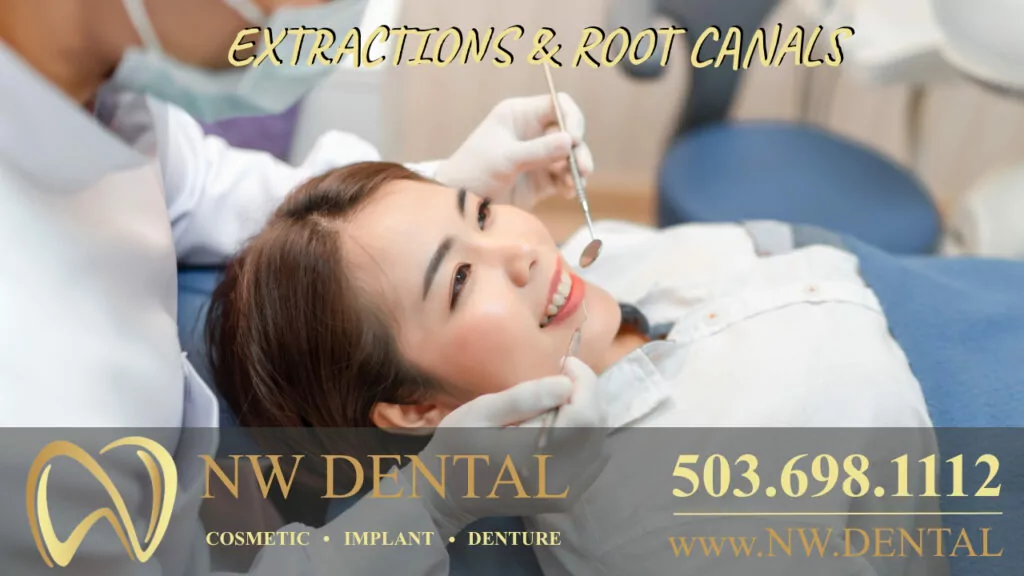 DON'T DELAY FIXING YOUR SMILE
Any delay in fixing your smile can make the situation worse. In order to have a healthy smile you need all of your teeth to be working properly together. Putting off restorative services increases the risk that you could further weaken a tooth that has already been compromised, and may also affect the surrounding soft tissues in your mouth.
The best way to avoid further dental work in the future is by getting the work done that you need today. This can help you save time, money, and painful experiences from happening in the future.
CALL US TODAY AND RESTORE YOUR SMILE!
We are here to help you smile with confidence again. Call us now to schedule a smile restoration appointment today!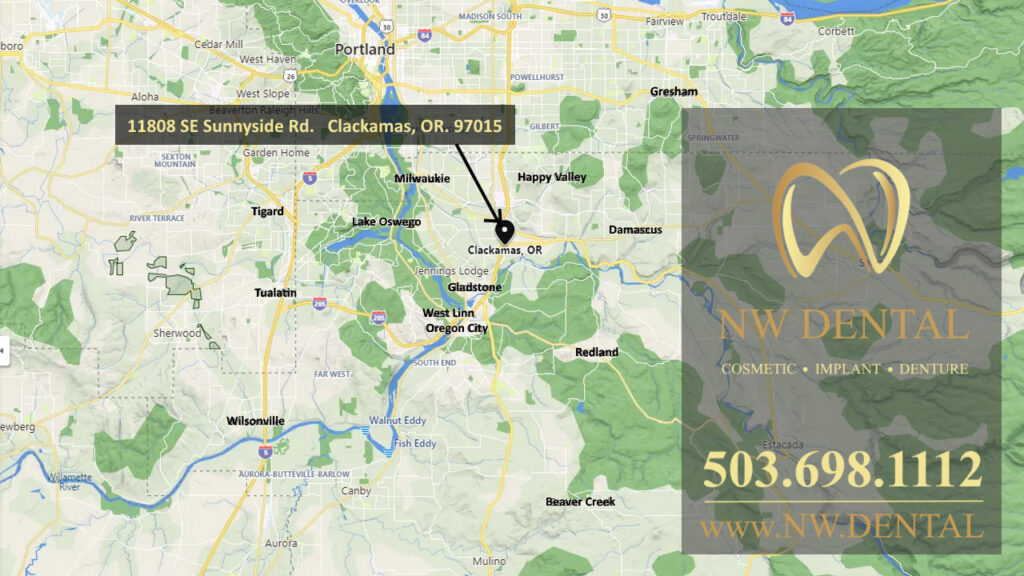 Our dental clinic and dentists are located in Clackamas and we have many patients drive to see us for our exceptional dental care from around Clackamas County including the nearby communities of Clackamas, Damascus, Boring, Oak Grove, Estacada, Happy Valley, Gladstone, West Linn, Oregon City, Lake Oswego, Milwaukie, Redland, Gresham, Beavercreek and SE Portland, Oregon.