Dental Crowns and Bridges
Your teeth are one of the strongest parts of your body. Throughout human history, they have helped us chew and bite all kinds of food. Teeth need to be strong and healthy to perform their proper function.
If you have chipped, cracked, or broken teeth, your teeth aren't at their strongest—but they can be again! We can fix weakened teeth with dental crowns and bridges here at NW Dental in Clackamas County, Oregon.
Dental crowns are protective dental coverings that we create from impressions of your teeth. Thanks to advancements in dentistry the crowns look very realistic and will restore all dental functions that you are used to enjoying.
After we receive the custom-made dental crowns, Dr. Whitted will bond them to your teeth with a durable cement. You will immediately notice a difference in your everyday life and will be able to chew all of your favorite foods again and smile with brilliant, uniform teeth.
CAN I BENEFIT FROM DENTAL CROWNS?
Anyone that has broken, chipped, or cracked teeth can benefit from dental crowns.
Broken Teeth. A broken tooth is weakened, so it is susceptible to further damage. If left untreated, it can result in complete tooth loss, leading to further issues. A dental crown can protect a broken tooth and prevent this loss.
Cracked Teeth. Cracked teeth are also prone to further breakage. Chewing with them can also be a painful experience if the tooth root is exposed. A dental crown will protect your tooth from further damage and seal your tooth against bacteria.
Chipped Teeth. Like the issues described above, chipped teeth can be further damaged. When you receive a crown on a chipped tooth, your chip won't have the opportunity to develop and your tooth will stay healthy and free from bacteria.
All of your teeth play an essential role in the ecosystem of your mouth. When you have a tooth that isn't working the way that it's supposed to, other teeth have to overcompensate and bear the burden.
These issues can be avoided. Dr. Whitted can help your teeth from further deteriorating by placing a crown to provide strength and structure to your teeth.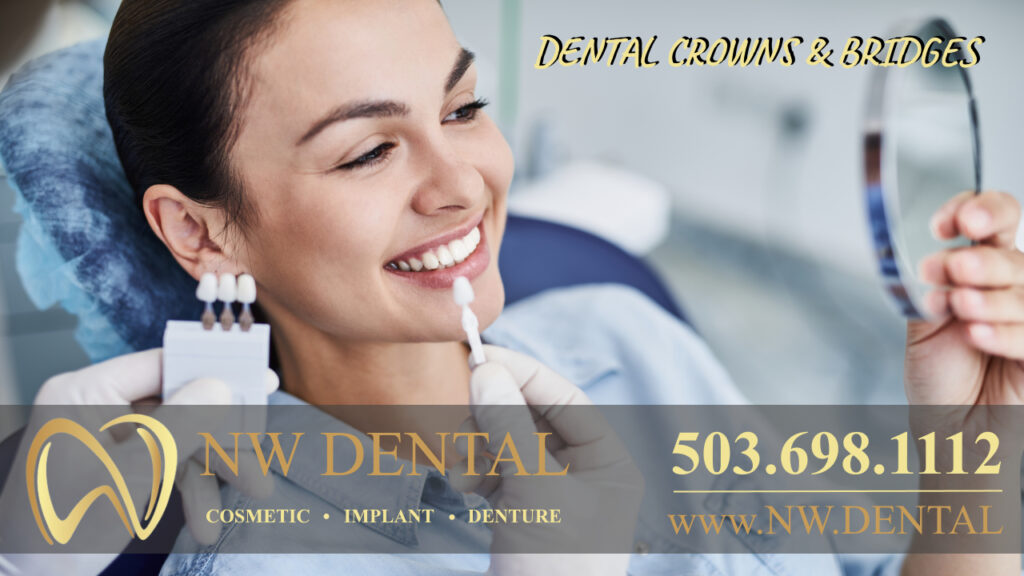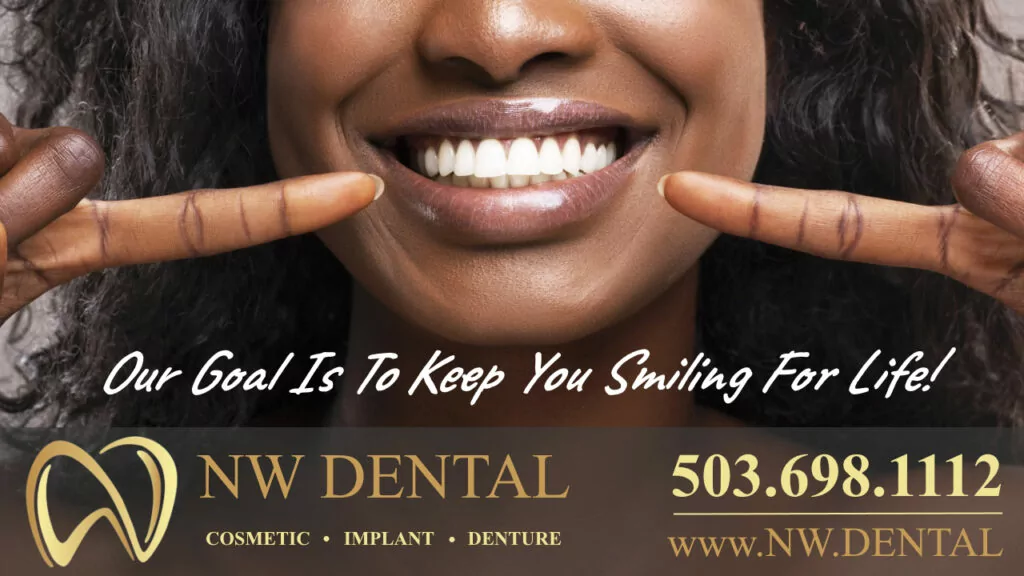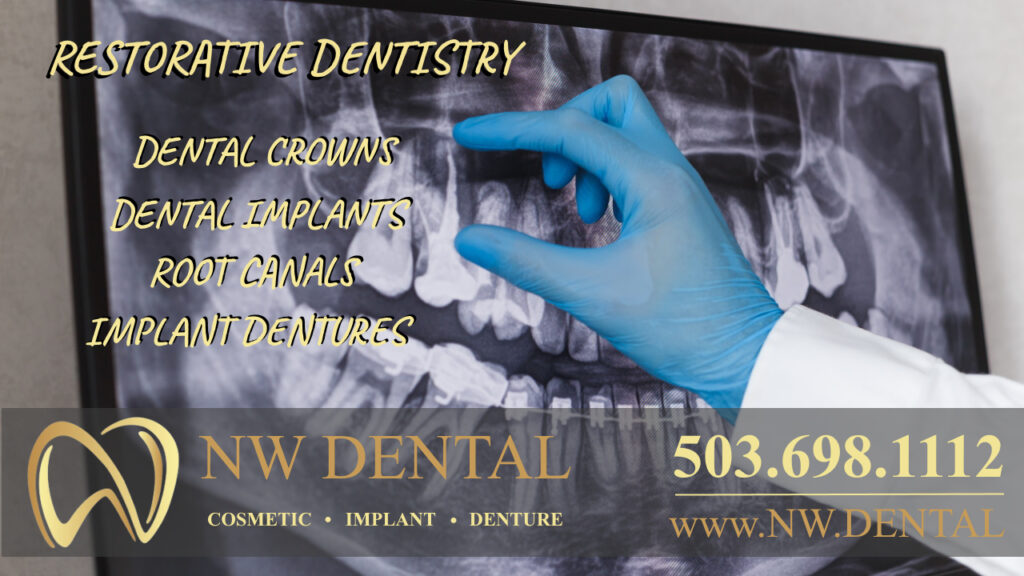 A dental bridge is a prosthetic device created to fill gaps created by missing permanent teeth. The bridge is anchored by your natural teeth on either side of the gap, and holds the lab-created teeth securely in the middle.
Dr. Whitted will first shape your teeth and take impressions of them in order to give you a dental bridge that fits precisely. On your follow-up visit Dr. Whitted will place the bridge. Your bridge will enable you to eat, smile, feel confident and be healthy.
WHY WOULD I NEED A DENTAL BRIDGE?
The purpose of a dental bridge is for you to have a functioning, whole smile. Missing teeth can cause numerous problems, but dental bridges can replace those teeth and prevent problems from developing.
If you have a missing tooth, the surrounding teeth may drift to fill in the gaps. These shifts can cause you to have an improper bite and pain when you are eating. Missing permanent teeth can also increase the risk of bacteria growth and infection in the areas where the teeth are missing, and many people feel self-conscious with visibly missing teeth.
All of these difficulties can result in a domino effect that causes further issues. Fortunately, receiving a dental bridge now will allow you to avoid all of these problems!
ACT NOW AND AVOID PROBLEMS LATER
Ultimately, all dental issues have the potential to worsen if left untreated. We don't say this to scare you; instead, we want to encourage our patients to make timely, informed decisions about their health in order to prevent dental problems in the future.
When you come into our office, Dr. Whitted will work with you to design the right solution for you so that you can enjoy a renewed smile and health. Dental crowns and bridges will make it possible for you to look and feel better almost immediately!
Schedule a Restorative Dental Consultation for dental crowns & bridges at Our Clackamas Office
Our dental clinic and dentists are located in Clackamas and we have many patients drive to see us for our exceptional dental care from around Clackamas County including the nearby communities of Clackamas, Damascus, Boring, Oak Grove, Estacada, Happy Valley, Gladstone, West Linn, Oregon City, Lake Oswego, Milwaukie, Redland, Gresham, Beavercreek and SE Portland, Oregon.
Give NW Dental a call at 503-698-1112 to schedule an appointment or if you have any questions regarding Dental Crowns, Bridges and Restorative Dentistry.  You can also Contact Us via our online email contact form.
Come See NW Dental at Our Office in Clackamas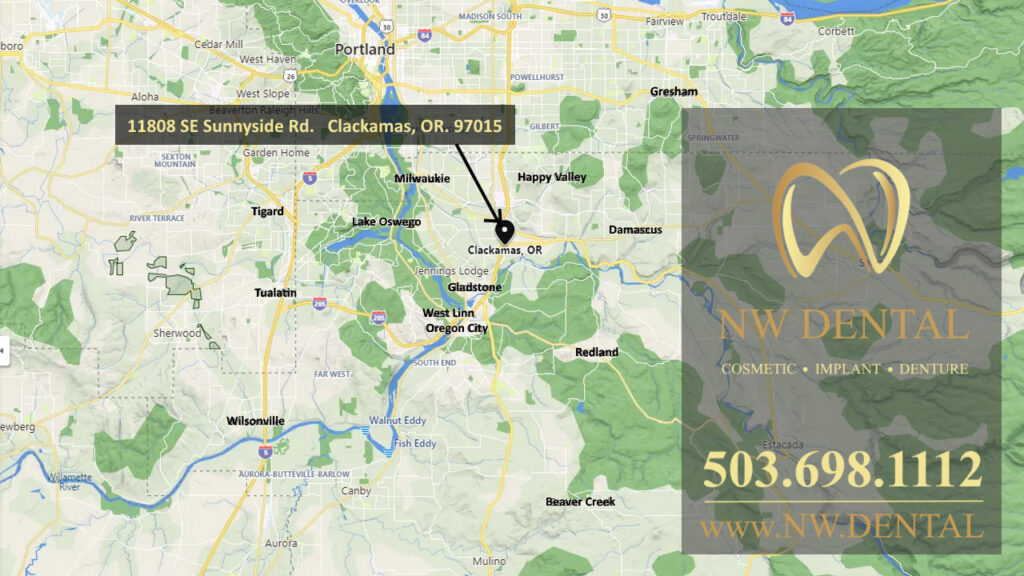 Additional Dental Services Offered by the Dentists at NW Dental in Clackamas Oregon
General & Family Dentistry
NW Dental –  Patient Testimonials