Welcome to NW Dental in Clackamas, Oregon | Clackamas, Dentist | Clackamas Dental Implants
At the NW dental office in Clackamas, Oregon, you are much more than just another dental patient. The moment you walk through our dental clinic door… You are part of the NW Dental family — an individual person with unique dental concerns and needs. Our patients come to see our dentists and dental team from around Clackamas County and come from many different backgrounds. The dentists and dental team at NW Dental are here to provide warm, friendly, gentle support for whatever stage you are at in your dental journey. If you and your family are looking for a great dentist and dental team in Clackamas, Oregon – you've come to the right place!
Clackamas Dentist, Dr. Benjamin Whitted DDS is known around Clackamas County, Oregon for the outstanding gentle care that he provides in the relaxing comfort of his dental office in Clackamas, Oregon. Come on in and join us! We'll help you feel right at home.  At NW Dental we offer General & Family Dentistry, Emergency Dentistry, Cosmetic Dentistry, Restorative Dentistry, Dental Implants, Extractions & Root Canals, Invisalign Clear Aligners, Teeth Whitening, Dental Surgery, Sedation Dentistry and much more. The Team at  NW Dental wants to make your dental experience something to smile about in Clackamas County, Oregon!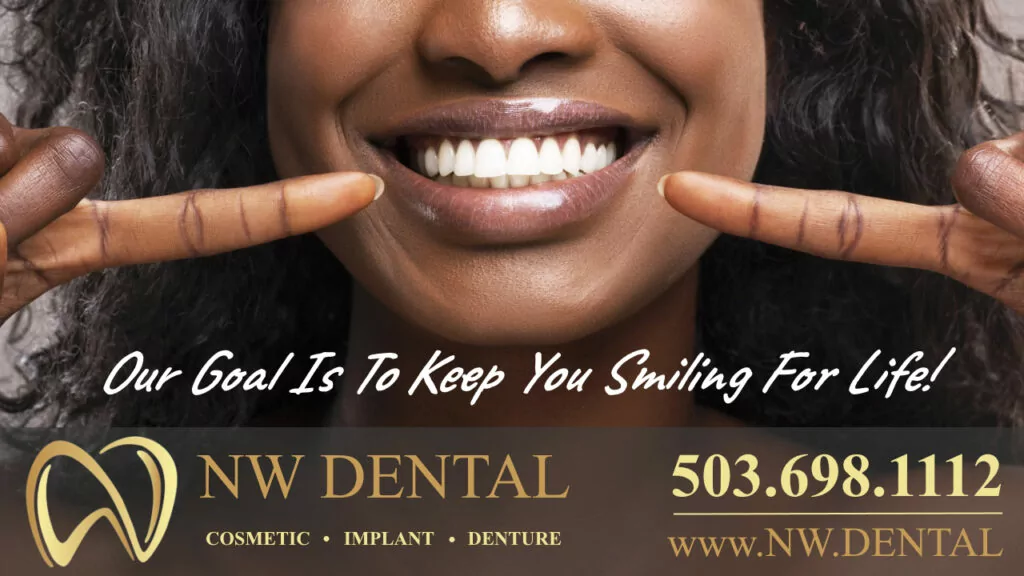 Our Dental Office Has Something for Everybody in Clackamas, Oregon!
The thought of going to the dentist can be intimidating, but it doesn't have to be. When you come into NW Dental, we will review your dental history, address all of your dental concerns and work together to decide which dental treatment is best for you. The dentists and dental team at NW Dental in Clackamas offer professional Cosmetic Dentistry, Restorative Dentistry,  and Emergency Dentistry services. From dental implants to dentures and Invisalign clear aligners to root canals, dental crowns & bridges, teeth whitening and dental veneers, if your looking for quality dentists and dental care in Clackamas County Oregon, you've come to the right place. But don't take our word for it, see what our dental patients have to say about NW Dental: