Professional Teeth Whitening
If you're mostly happy with the way your teeth look, but wish your overall smile could just sparkle a little more—call NW Dental to ask about our great teeth whitening treatments in Clackamas, OR.
Our professional teeth whitening services have always been one of our most popular cosmetic treatments because they help our patients to feel great about their teeth. Just imagine what people's reactions will be when they see you and your new brilliant smile!
Teeth Whitening process has changed over the years and the dentists and dental team at NW Dental use only the newest, proven, teeth whitening procedures to give you that clean, bright, white smile you are looking for.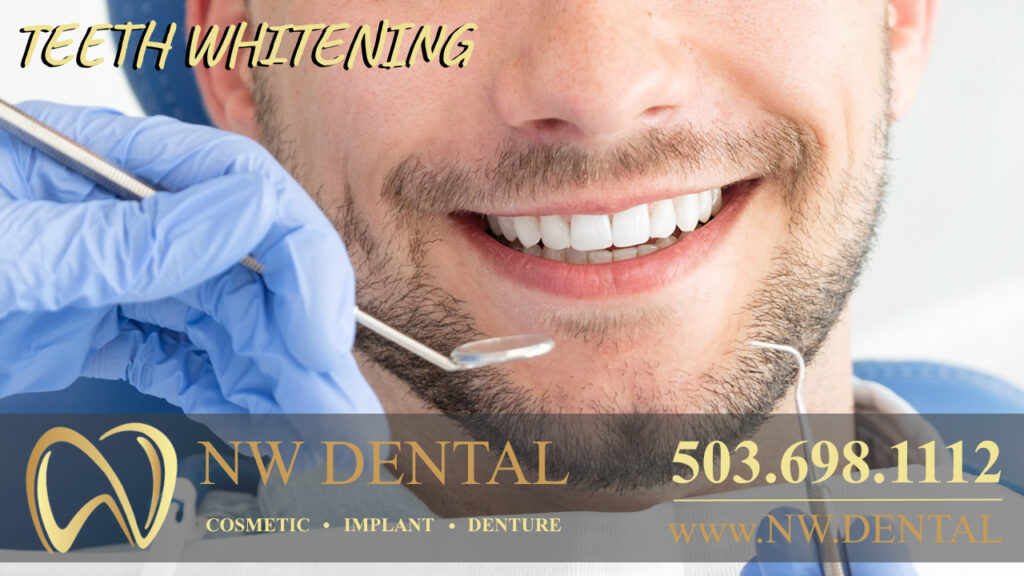 HOW TEETH WHITENING WORKS at NW DENTAL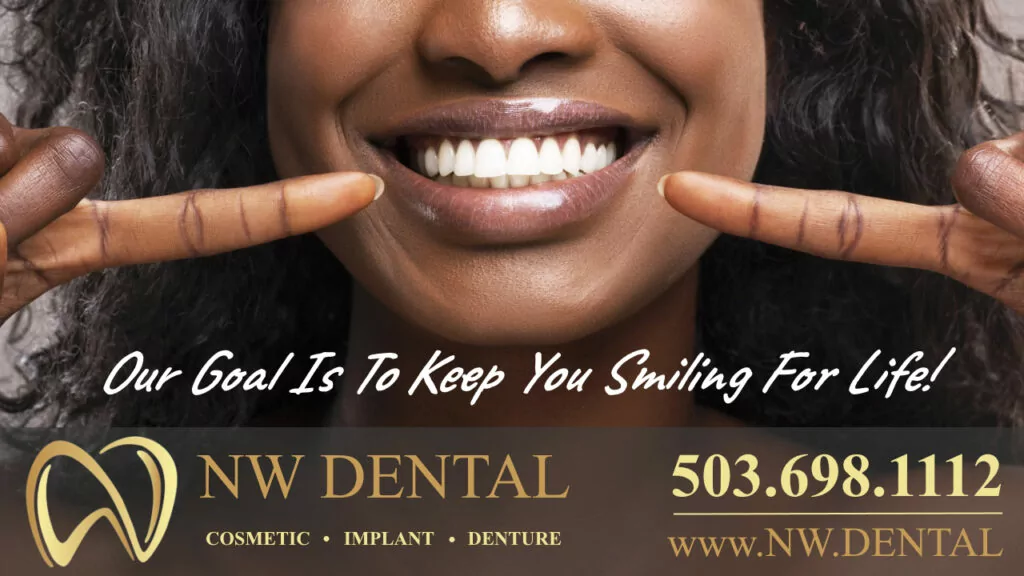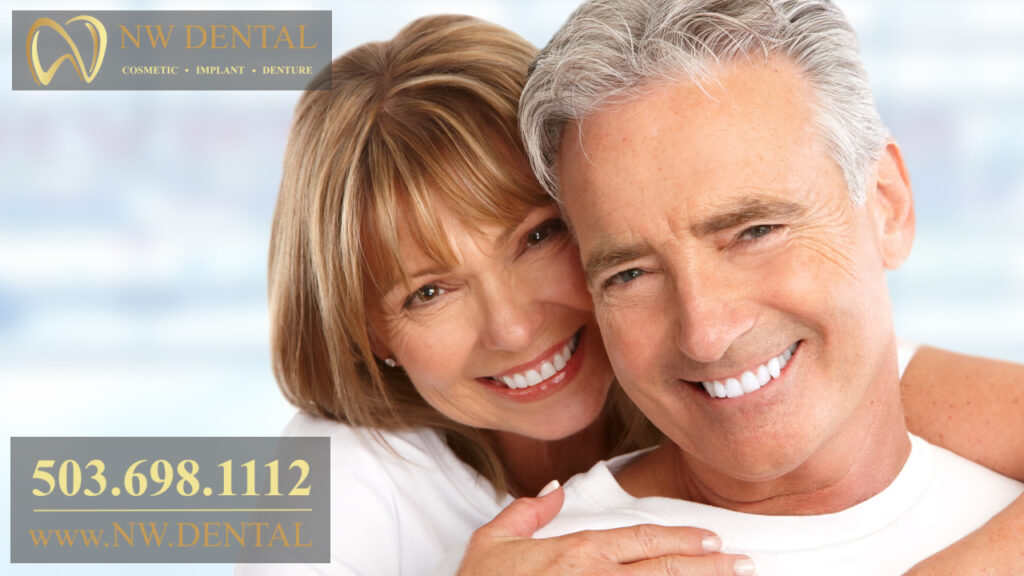 Here at NW Dental, we want to give you options, so you can choose which method of teeth whitening will work best for you. We offer the latest in both in-office whitening services and at-home teeth whitening kits so that you can pick the option that best fits your lifestyle and schedule.
IN-OFFICE WHITENING
If you choose to have your teeth whitened at our office the appointment will only take a few hours, and you will see immediate results. Our dental team will carefully apply whitening gel to your teeth that will lift stains and brighten your smile in no time at all. You'll be able to see immediate results the same day!
Your whitening experience will be comfortable and painless, and you'll be able to relax and let your dentist handle the process from start to finish. For many patients, this is a big stress reliever. Plus, your teeth will be several shades lighter after just a single appointment.
AT-HOME WHITENING
For those that would prefer to whiten their teeth on their personal time, we take personalized impressions of your teeth to create your own custom whitening kit to use at home. You'll fill these custom trays with our whitening gel, and wear the trays for a specified amount of time, according to the directions of Dr. Whitted.
Our dental team will give you specific directions so you can perform the treatment at home with total confidence. You'll be able to treat your teeth whenever and wherever is easiest for you, and still receive professional-grade results. Our teeth whitening kits use hydrogen peroxide that's capable of bleaching yellow teeth as well as teeth that have been stained by coffee, alcohol, tea, or tobacco use.
WHY SHOULD YOU CONSIDER TEETH WHITENING?
If you don't have obviously discolored teeth, you might not think teeth whitening is for you—but teeth whitening can benefit everyone! Even if your teeth aren't stained, a whitening treatment can dramatically enhance and emphasize the natural beauty of your smile.
If you do have distinct stains or yellowing, teeth whitening can uniformly brighten your entire smile. You'll be amazed at the difference!
Teeth whitening can serve as a great self-confidence boost, especially if you've got an event on the horizon. You'll feel and look great at your next wedding, job interview, date, or just the next time you smile at yourself in the mirror.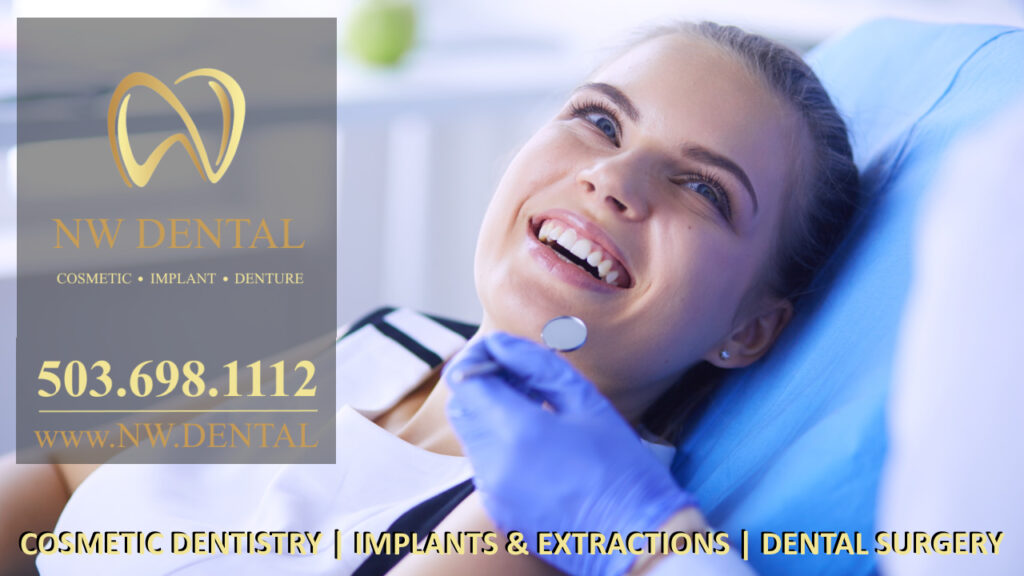 THE DIFFERENCE BETWEEN STORE BOUGHT TEETH WHITENING KITS AND PROFESSIONAL TEETH WHITENING
Many household brand names offer teeth whitening kits or strips that you can buy at the store.
This can be enticing because of the relatively low price, as well as the easily available results. Who doesn't want a smile that is shades whiter by the end of the afternoon?
Unfortunately, the truth is that you cannot expect to see the same results with these products because they don't use the same ingredients as dental grade whitening. It can also be risky to attempt teeth whitening without a dental professional on hand.
CALL OUR OFFICE TODAY TO HAVE YOUR TEETH PROFESSIONALLY WHITENED
Your brilliantly white smile is just a phone call away. All you have to do is schedule an appointment with our office and we can get to work on your smile. Call NW Dental to schedule an appointment today!
Our dental clinic and dentists are located in Clackamas and we have many patients drive to see us for our exceptional dental care from around Clackamas County including the nearby communities of Clackamas, Damascus, Boring, Oak Grove, Estacada, Happy Valley, Gladstone, West Linn, Oregon City, Lake Oswego, Milwaukie, Redland, Gresham, Beavercreek and SE Portland, Oregon.
Teeth Whitening Simulation Video
Come See Us at Our NW Dental Office in Clackamas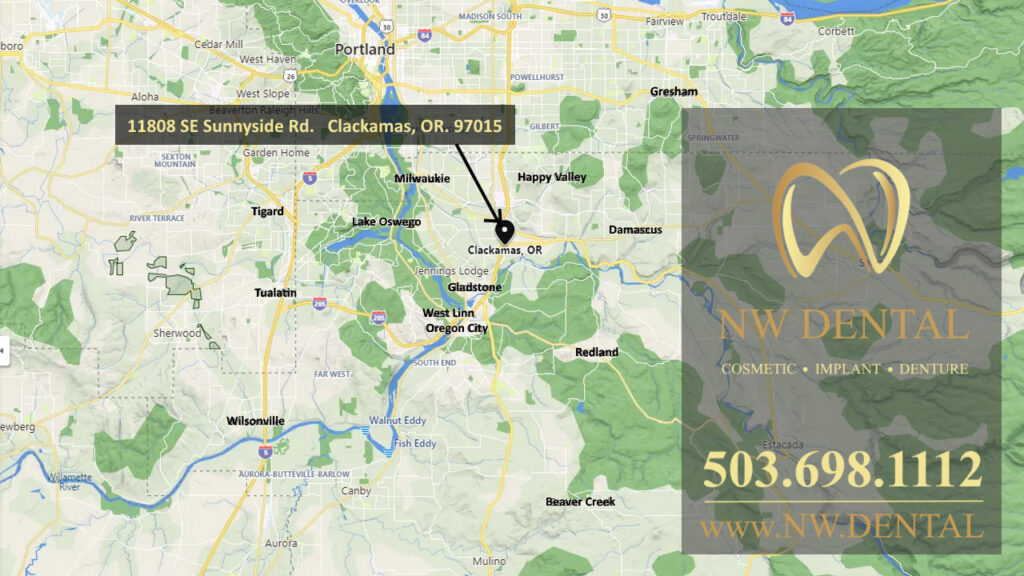 NW Dental: 11808 SE Sunnyside RD. Clackamas, Oregon 97015