Many people want the perfect solution to showcase your teeth—something that looks great and is long-lasting and sturdy as well. If you want to make immediate and drastic changes to the appearance of your smile, then porcelain veneers could be the perfect option for you.
WHAT ARE PORCELAIN VENEERS?
Porcelain veneers are thin shells that are bonded to the front of your teeth. They are a preferred dental solution for many of our patients that want to cosmetically enhance their smile in multiple ways at one time.
Our porcelain veneers are custom designed just for you in our laboratory based on digital impressions that we'll take of your teeth. These dental shells can cover many dental imperfections such as misshapen teeth, cracked teeth, gaps between teeth, or dark and whitening-resistant teeth. Or you can use dental veneers to further enhance an already beautiful smile.
BENEFITS OF PORCELAIN VENEERS
Our porcelain veneers are for anyone that wants to improve the appearance of their smile. Patients who receive porcelain veneers can expect all kinds of benefits, including:
New-found confidence in your smile and your appearance.
Formerly discolored teeth that are now white and healthy-looking.
Once worn-down teeth that are now stronger and more structured.
Reshaped teeth that can repair a gappy smile.
Natural-looking repairs to chipped or cracked teeth.
A beautifully enhanced smile.
And more!
If you're looking to make a long-term investment in the appearance of your smile, you'll definitely want to ask our office more about porcelain veneers. We can show you some of the incredible results that our patients have achieved in the past!
Dental Veneers - Cosmetic Dentistry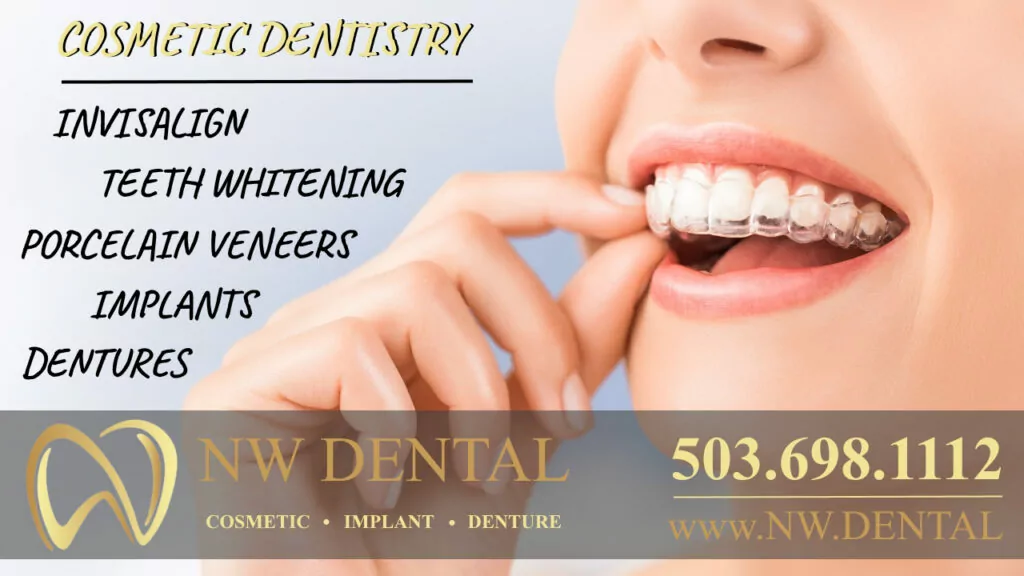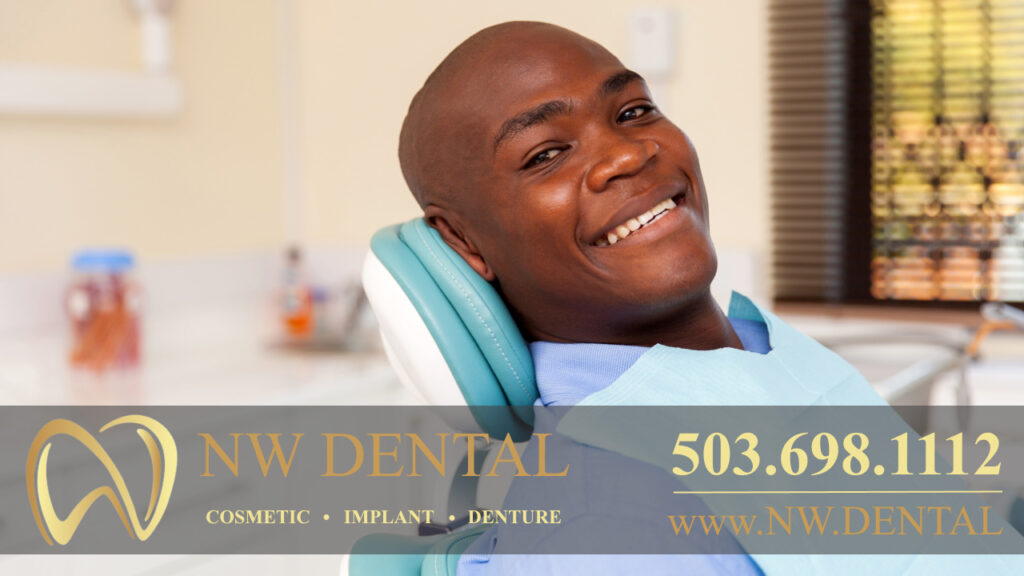 WHAT IS THE PROCESS FOR RECEIVING PORCELAIN VENEERS at NW Dental in Clackamas, Oregon?
Depending on how many veneers you want placed or the things you want covered, we can customize our process to work best for you. The general veneers procedure will follow these steps:
At your first appointment, Dr. Whitted will make sure veneers are a good option for you, and that you'll be able to reach your dental goals with our veneers. If so, we will come up with a treatment plan designed specifically for you and your teeth. You'll be able to receive the shade of veneers that you need to match your natural teeth.
After this, Dr. Whitted will take precise, highly accurate impressions of your teeth to send to our lab. Our lab will design your veneers out of porcelain. Because these veneers are made with cutting-edge dental technology, they will look and feel natural.
As soon as the veneers are designed, we will schedule a follow-up appointment to place your veneers. We will begin by preparing your teeth to bond the veneers to them. This involves removing a very thin layer of natural enamel so there's space for the veneers to securely fit without feeling like extra bulk in your mouth.
We will cement the veneers to your teeth and use a special light used to bond them. The process is straightforward and painless.
After the veneers are secured, you'll be able to enjoy your new smile immediately and hear all of the great things that your friends and family have to say about it!
One of the benefits of porcelain veneers is that they are easy to care for if you already have good dental hygiene habits.
All it takes is brushing and flossing daily to make sure that you are removing daily plaque, while also visiting our office every six months for your regular dental check-up so we can help remove built-up plaque in harder to clean areas.
In addition, remember that veneers can be stained by coffee, wine, and tea, so consider limiting these drinks or consuming them with a straw to limit contact with your new and improved teeth.
When possible, it's also important to avoid grinding your teeth so that you don't put undue stress on your veneers.
How Porcelain Dental Veneers Work
CALL NW Dental TO TRANSFORM YOUR SMILE TODAY
We're excited for you to have the beautiful white teeth that you have always dreamed of! Are you ready to improve your smile? Call our office today to schedule an appointment for a veneer consultation!
During your porcelain veneer and cosmetic dentistry consultation with the dentists at NW Dental we wil present all of your cosmetic dentistry options from dental veneers and dental implants, to Teeth whitening or Invisalign Clear Aligners. It is important to us that you have all the information available to make an informed decision about your dental care and cosmetic dentistry options based on the unique condition of your teeth and smile. 
Schedule Your Cosmetic Dentistry Consultation at NW Dental in Clackamas, OR. Today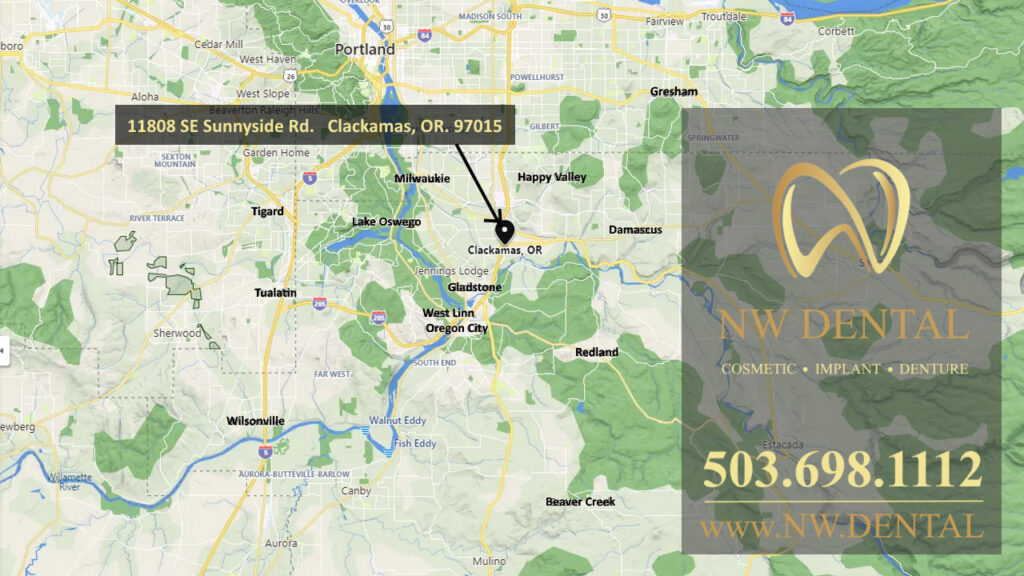 Our Goal is to Keep You Smiling For Life!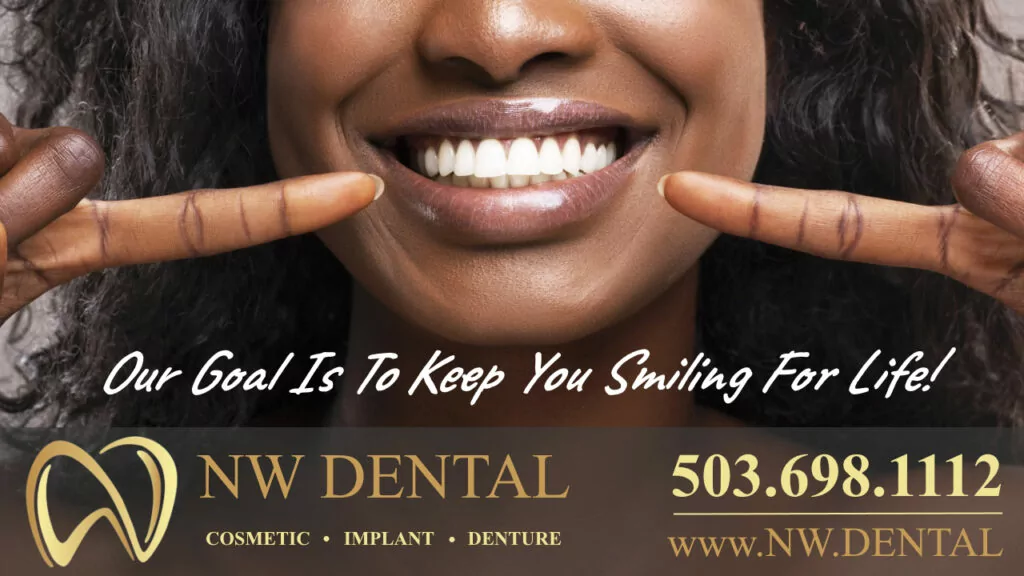 Our dental clinic and dentists are located in Clackamas and we have many patients drive to see us for our exceptional dental care from around Clackamas County including the nearby communities of Clackamas, Damascus, Boring, Oak Grove, Estacada, Happy Valley, Gladstone, West Linn, Oregon City, Lake Oswego, Milwaukie, Redland, Gresham, Beavercreek and SE Portland, Oregon.
Give NW Dental a call at 503-698-1112 to schedule an appointment or if you have any questions regarding Porcelain Dental Veneers and Cosmetic Dentistry.  You can also Contact Us via our online email contact form.
Learn More ABout Additional Dental Services at NW Dental in Clackamas, OR.
GENERAL & FAMILY DENTISTRY