General & Family Dentistry in Clackamas Oregon
General & Family Dentistry – Family Dentist
Everyone wants to feel happy and healthy. When it comes to having stellar oral health, consistently doing the little things right will make a significant difference in your family's overall oral health.
If you're feeling overwhelmed or intimidated at the prospect of maintaining your oral health, we are here to guide you on your journey to having teeth that are always in great shape. When you visit the dentists and dental team at NW Dental, you become part of our NW Dental Family, and we treat you like it. Our professional, yet warm, friendly and gentle dental practices will make you feel at home whenever you are at our dental clinic in Clackamas.
AT Nw Dental - Your Family is Part of Our Family!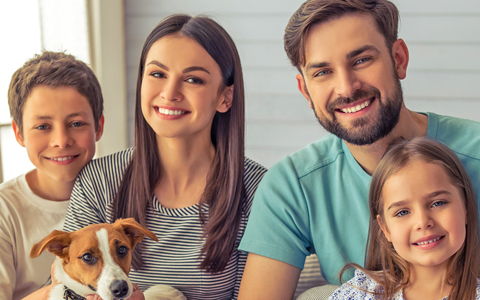 PREVENTIVE SERVICES MAKE A HUGE DIFFERENCE
In order to have the best smile possible, you must consistently maintain it. The best way to do this is to brush and floss regularly, and to have your teeth professionally cleaned at our office at least twice a year.
When you come to see us, you will find yourself in a professional, homey environment where we greet you with a warm smile. After we check you in we will take you back for your professional smile tuneup.
WHAT HAPPENS AT A REGULAR CHECKUP at NW Dental?
X-Rays: We will take x-rays to assess the current state of your smile. This helps Dr. Whitted to know if you have any cavities and helps him to identify other issues that need to be addressed.
Cleaning: Our hygienist will perform a thorough, professional brushing and flossing of your teeth. We will also gently scrape away any built-up plaque or tartar. After this, we will apply fluoride to protect and strengthen your teeth.
Exam: Dr. Whitted will then personally examine your teeth and take care of any additional question spots. This is also a great time to ask Dr. Whitted any questions you might have about your teeth and your dental needs.
Health Discussion: The next step is coming up with a game plan to address any cavities or areas for further treatment that were identified during your checkup. If there are any areas of concern, we will schedule follow-up appointments to get these taken care of.
Home Care Education: We will also provide you with professional dental education so that you can maintain the just-cleaned feeling that you leave our office with. The best way to practice good oral health is at home, and we want to give you the tools to do that!
GENERAL SERVICES WE OFFER AT NW DENTAL
We provide all of our dental services right here at the NW Dental Clinic in Clackamas, Oregon, so that you don't have to work with multiple doctors to have a great smile.
A few of the other general dentistry services that we offer include:
If you are in need of any of these services, come into our office! Dr. Whitted can examine your teeth and help determine what work is necessary for your overall health and well-being.
STAY HEALTHY AND MAINTAIN GREAT RESULTS IN YOUR SMILE AT HOME
Don't underestimate the power of brushing and flossing! You've heard about the importance of doing these oral health practices your whole life, and that's because they make an overwhelming difference in how healthy your smile is.
Why, you wonder? Your mouth is full of constant activity. Every time you eat, bacteria are active in your mouth. The byproduct of this unavoidable process is plaque—the sticky film that coats your teeth and begins to eat away at them if left untreated.
Most plaque can be removed on a daily basis by brushing and flossing daily. Brushing removes the plaque on the exterior of your teeth and flossing helps remove plaque that your toothbrush can't reach. Our professional cleanings here at NW Dental will take care of everything else.
FOR YOUR REGULAR VISITS AND EVERYTHING IN BETWEEN, CALL NW DENTAL TODAY!
Our primary concern is making sure that your oral health always stays in good shape. Whether your smile is already in a good place or can benefit from more intensive treatment, we are here for you.
Call our NW Dental office in Clackamas to schedule an appointment with a dentist today! 503-698-1112
Our dental clinic and dentists are located in Clackamas and we have many patients drive to see us for our exceptional dental care from around Clackamas County including the nearby communities of Clackamas, Damascus, Boring, Oak Grove, Estacada, Happy Valley, Gladstone, West Linn, Oregon City, Lake Oswego, Milwaukie, Redland, Gresham, Beavercreek and SE Portland, Oregon.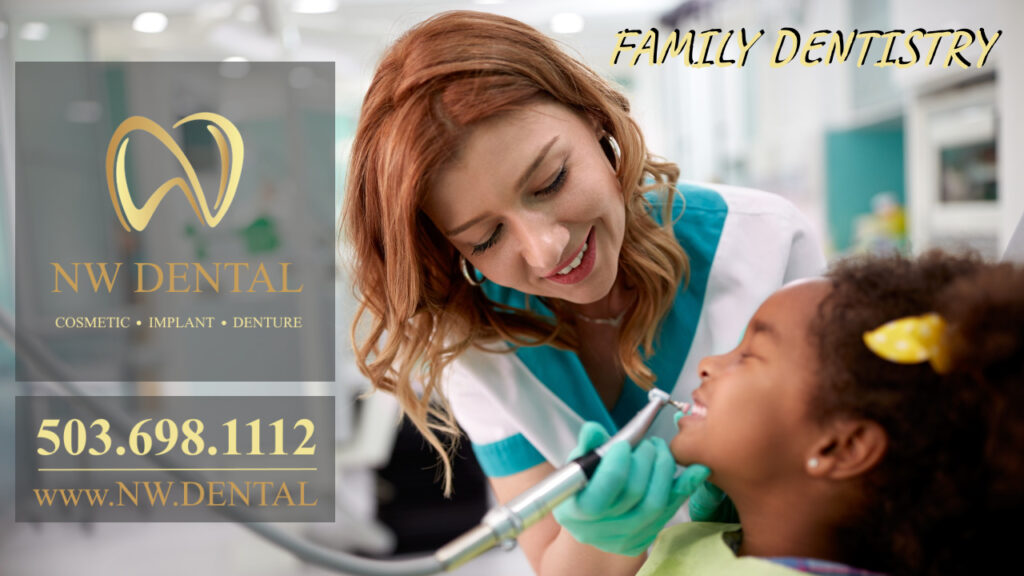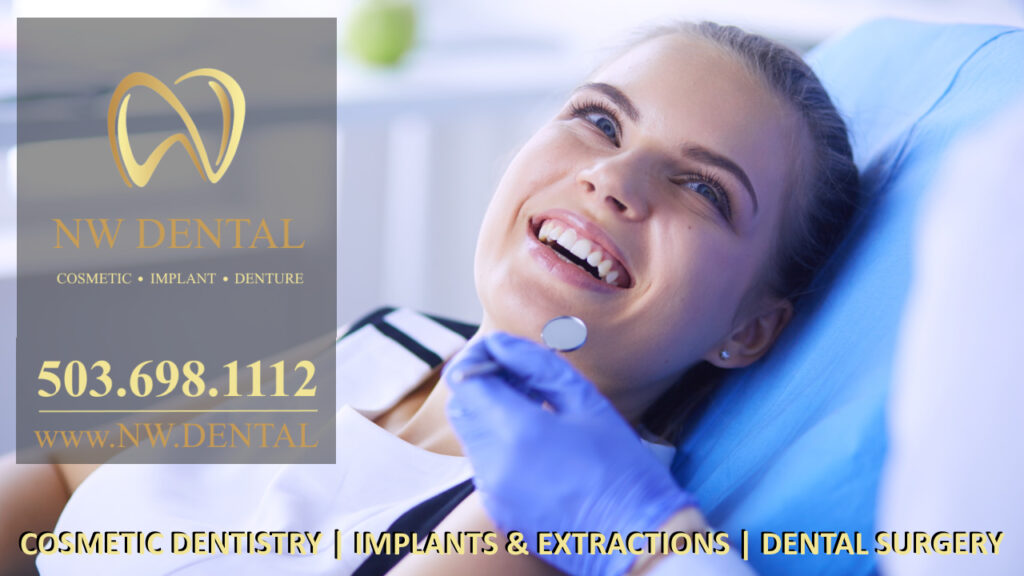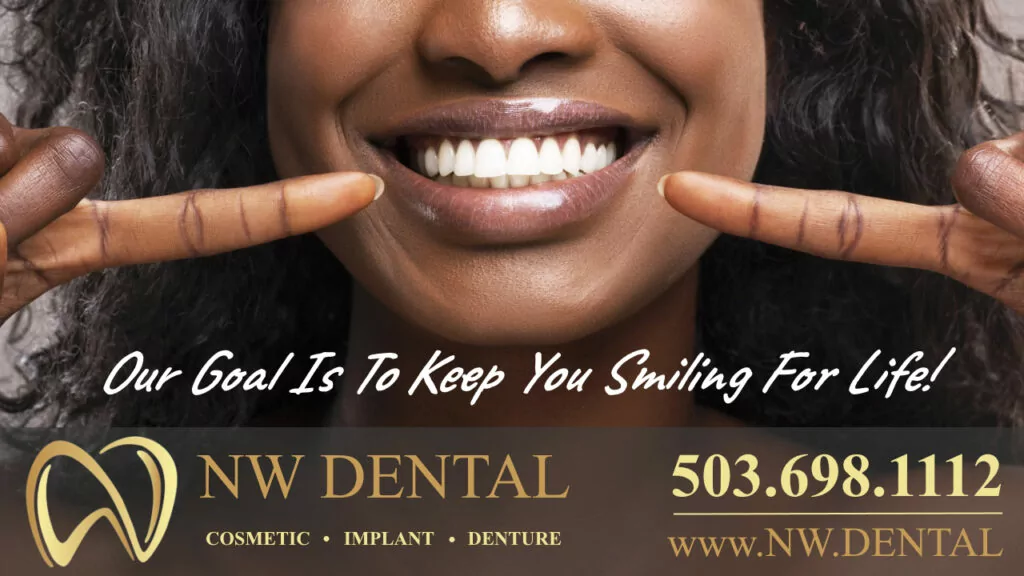 Toothache Got Ya Down? NW Dental Can Help!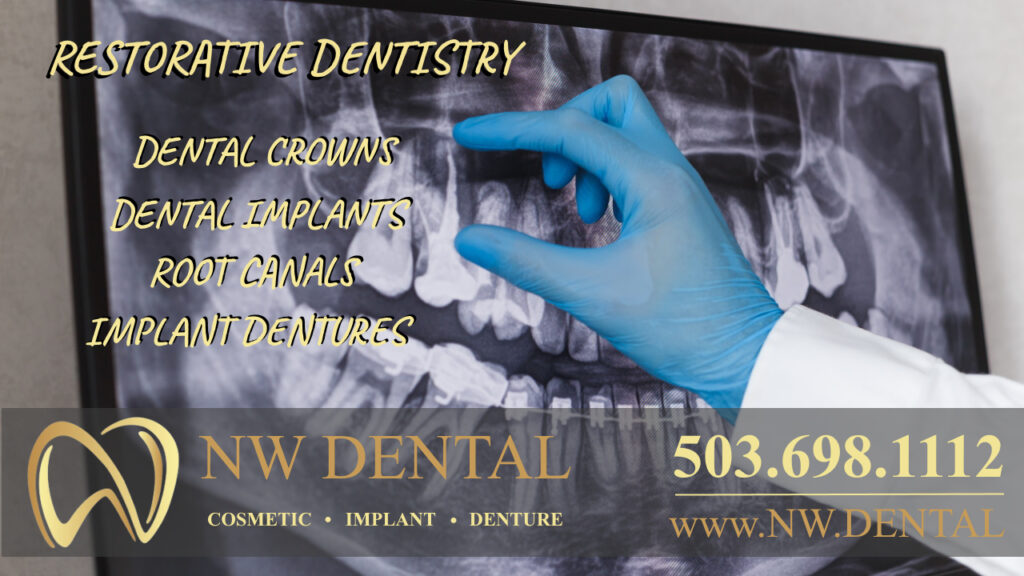 Nw Dental in Clackamas, Oregon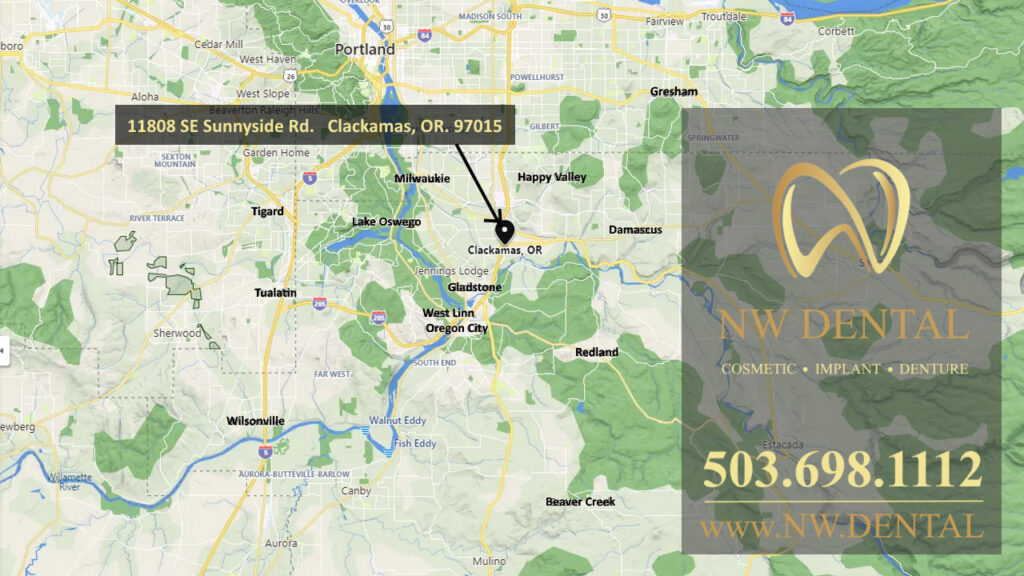 Our Dental Team at NW Dental is here for you in Clackamas when you need us. If you are looking for outstanding dentists and dental team, look no further. Experience the NW Dental Team difference in Clackamas, serving patients throughout Clackamas County. 
NW Dental Patient Tim, Talks About His Expeience with Dr Ben and the Dental Team at NW Dental in Clackamas, OR.
NW Dental Patient Wendy, Talks About Her Expeience with Dr Ben and the Dental Team at NW Dental in Clackamas.